Nigeria's Minister of Labour and Employement, Senator Chris Ngige has called on the Academic Staff Union of Universities, ASUU, to shelve its nationwide strike.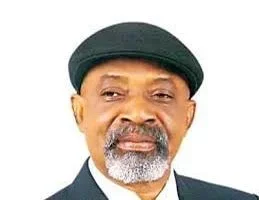 In a statement issued on Tuesday, he said the federal government is already meeting the demands of the educational body, who, according to him, didn't follow the proper channels before declaring a strike action.
"The Federal Government has set up the Babalakin Committee on 13th Feb. 2017, which is already addressing the issues raised by ASUU," he said.
"Though the Federal Government did not wish to apportion blame, it is important to note that ASUU did not follow due process in the declaration of the industrial action.
"As it did not give the Federal Government, the mandatory 15 days' notice as contained in the Section 41 of Trade Disputes Act, Cap T8, 2004.
"In fact, it was on 14th Aug., 2017 that the Office of the Minister received a letter dated 13th Aug. 2017 from ASUU, that is, one full day after it commenced the strike," he said.
He further said that since the case was being conciliated, it was against the spirit of Social Dialogue and Collective Bargaining Agreement (CBA) for ASUU to embark on strike as enunciated in the International Labour Organisation (ILO) Convention.
"The Federal Government therefore wishes to appeal to ASUU to consider students who are currently writing degree and promotion examinations. Please call off the strike and return to the negotiation table.''
Follow MyPortalNg on Twitter!
Like MyPortalNg on Facebook!