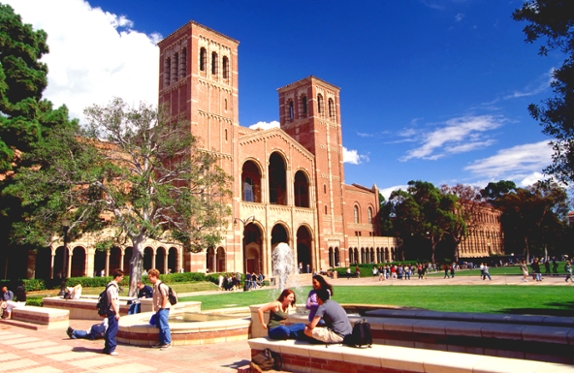 There are a number of fully funded 2018 scholarships for all prospective students of the University of California Berkeley in the United States of America. This scholarship offer is sponsored by the prestigious MasterCard Foundation (MCF) Scholars Program. As usual, online application form is free!
Founded in 1868, the University of California, Berkeley is one of the world's preeminent public universities, boasting a distinguished faculty (with 22 Nobel laureates to date) and more than 350 academic programs. At the heart of Berkeley's excellence are its 1,582 full-time faculty members, dispersed among 130 academic units and 80 interdisciplinary research units.
The school city, Berkeley is home to more than 25,000 undergraduates and more than 10,000 graduate students — and produces more PhD's annually than any other American university. It ranks at or near the top in fields ranging from engineering and the core sciences to the social sciences, arts, and humanities. In 2010, the National Research Council awarded Berkeley the largest number of highly ranked graduate programs in the country. Of the 52 programs assessed, 48 were within the top 10 range.
The future of Africa will be shaped by its young people, including those talented, yet economically disadvantaged students who face significant barriers to accessing quality education. To harness the potential impact of this generation.

The MasterCard Foundation Scholars Program provides next-generation leaders who are committed to the social and economic transformation of their continent with access to quality education by delivering comprehensive financial, social, and academic support throughout their secondary and university education and supports their transition to further study or to the workforce.
Eligibility
The five main criteria are:
Being a citizen of a Sub-Saharan African country
Excelling academically
Come from an economically disadvantaged background
Having demonstrated the will to give back to your community, country, or continent
Having expressed the desire and intention to return to your home country after completing your studies.
Application
Both undergraduate and graduate degree seekers must first be admitted to the university through the regular admissions process before they will be considered for the MasterCard Foundations Program Scholarship.
Follow MyPortalNg on Twitter!
Like MyPortalNg on Facebook!