JAMB 2018 Result is Out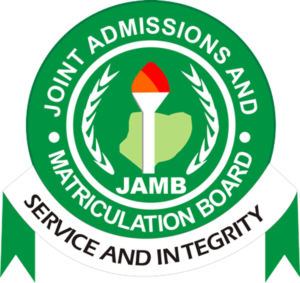 N/B: The 2018/2019 Jamb UTME Result comes out in batches
All candidates that used valid phone numbers during their 2018 Jamb UTME Registration will get an sms showing their Jamb 2018 scores.
There's also an option for candidates who did not receive their result via text message from JAMB. Candidates who got the text would also need to print the result via the online portal.
Requirements to Check Jamb 2018 Result.
Your PIN.
& Your Serial Number or Registration Number.
How to Check JAMB Result Online for Free.
To check the 2018 Jamb Utme result online, follow the steps outlined below;
2). Log into your Jamb Profile with (email and password);
3). Hit the 'Check 2018 UTME Examination Results' Banner Link on your Profile Page
4). Your result would automatically pop up.
IMPORTANT Notice! From JAMB 2018.

The management of Joint Admission and Matriculation Board (JAMB) has announced that they will not release the 2018 Unified Tertiary Matriculation Examination (UTME) results immediately as it was last year.

According to the registrar, the reason for the delay in releasing the results is to review the activities of the candidates and to minimise the number of cancellations of result.

"We want to monitor everything that happens through our CCT cameras. Last year, we proved a point that there is nothing extraordinary in the immediate release of results but we had to cancel some results when we found out what happened in some centres.

"So, if we have to take two or three days to look at the conduct of the candidates before releasing the result so as to minimise cancellation, then we will do so."



The Fast Method of Checking Result
2). Enter your Jamb Reg number in the space provided.
JAMB Graphical Method of Checking Result
2). Enter your email and password to Log into your Jamb 2018 profile.
3. Once you're logged in. Click on the Check 2018 UTME Examination Results – See image below
4. And your result should appear now. It's like magic – Below is the result sample.
If you have no result yet, JAMB usually release results in batches. Even if someone in your day schedule has seen his/her result, you still need to exercise some patience until your result is finally released.
If for some reason JAMB has decided to withhold or seize your result, an appropriate reason will be given to you; Example,
– You were involved in Malpractice
– You missed your schedule
– You were too late to the exam